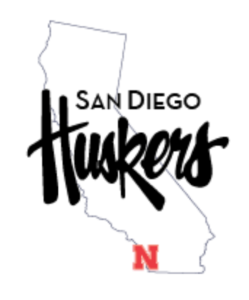 Join in on the fun with San Diego Chapter of the Nebraska Alumni Association "San Diego Huskers". New members are always welcome! You do not have to be a graduate to join. All Huskers / Friends of the University are eligible! With your membership, you will be supporting programs and events sponsored by San Diego Huskers, many of which are free to paid members of the chapter. We sponsor a scholarship program, Official Watch Sites, picnics, annual Founders' Day event, the web site, and our newsletter. Join today to play a part in continuing our proud tradition. Membership is only $20 annually per household.
Join with check by mail  – print this form
Or
Join online for one or multiple years by paying  on our  Square under Dues 
Thank you for your support! Although your financial support through our annual dues is important, we do encourage people to at least join our mailing list in order to be informed about our upcoming events and watch parties! Click the link to join our mailing list.